That's a very good question and I am going to invite Kedar Marathe – who works at Tata Technologies in India – to answer it:

"Look around the world in which you live. Almost everything that you experience and enjoy is possible because of Mathematics.
1. You drive a car. A car company uses CAD software which lets it design and model components with absurd ease. Do you know how a CAD software works? It uses rigorous mathematics from geometry to matrices. That's one part of it. The calculation part.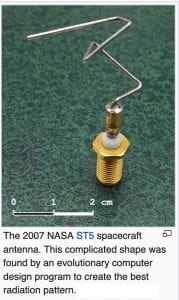 To display a model on your computer screen is yet another story. Processes are set, algorithms are developed and executed. But merely developing an algorithm is not sufficient. You have to optimize it. To develop and optimize an algorithm you need mathematics … for this you would need to master functions, graphs and calculus. To perform stress analysis on car components you would need yet another algorithm. To develop them you would probably need to study finite element analysis and matrices. This is true for any industry and not just for car industry.

2. Consider a security firm. Their tools must be able to identify a person's face. For this, they need a face-recognition algorithm. Now some geeks have developed many such algorithms. Some of them are simple and less accurate while some are highly accurate but difficult to employ. Development of each such algorithm requires extensive knowledge of matrices, probabilities. But do you know what is beautiful? The security firm may audit itself and using yet another mathematical process, assess exactly what type of algorithm it would need. Mathematics again! This is true for any forensic analysis such as fingerprint and face matching, pattern recognition, etc. Many private and public security firms, law enforcement agencies and spy agencies are using and developing such specialized tools thanks to mathematics. (Check here for more about facial recognition)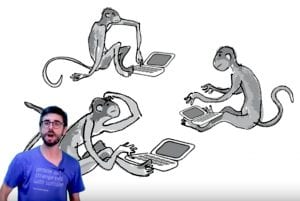 3. Let's come to gaming. You will be thrilled to know that while playing combat games, you are actually fighting with an algorithm which can 'learn' you by using genetic algorithms for example. Imagine yourself at a scene in a game. You can't see what's behind you in a scene, but as you look at it, the scene develops. There are special compression algorithms that use the information of the scene in compressed format when nobody is looking at it. I guess I don't have to repeat now but still, I will. Mathematics!
4. Investment funds, hedge funds and other financial institutions predict the market and make decisions using mathematical software. Again, it requires number crunching, statistics, pattern recognition (which itself requires a lot of mathematics), optimization, functions and graphs and calculus (for effective predictions). Insurance companies need to use probabilistic models of customers to come up with new policies.
I think this is ought to convince you?"