January Math News: "For the first time, scientists have identified the brain pathway that links a positive attitude toward math to achievement in the subject. In a study of elementary school students, researchers found that having a positive attitude about math was connected to better function of the hippocampus, an important memory center in the brain, during performance of arithmetic problems …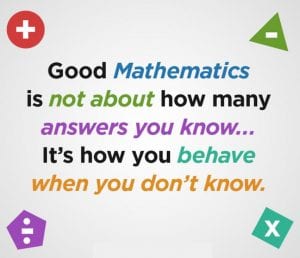 Educators have long observed higher math scores in children who show more interest in math and perceive themselves as being better at it. But it has not been clear if this attitude simply reflects other capacities, such as higher intelligence.
The new study found that, even once IQ and other confounding factors were accounted for, a positive attitude toward math still predicted which students had stronger math performance.
The findings will be published online Jan. 24 in Psychological Science." Read more here